NEWS / CURRENT
Holding,
Group Exhibition
Van Doren Waxter and Kristen Lorello
23 East 73rd Street
July 12 – August 18, 2023
Curated by Kristen Lorello
Serpentinas (shreds of broken music)
, 2023
Dye-sublimation print on aluminum
30" x 24"
Edition of 1 + 1AP
from the series
Knotted Spiral
---
Ann Agee, Emma Amos, Amy Brener, Brianna Rose Brooks, Judy Chicago, Theresa Daddezio, Florencia Escudero, Pixy Liao, Lucia Love, Judith Linhare, Anastasia Komar, Senga Nengudi, Lorraine O'Grady, Tura Oliveira, Sarah Palmer, Mariah Robertson, Jackie Saccoccio, Katy Schimert, Erika Somogyi, Xin Son, Maria Stabio, Jessica Stoller
As a unifying theme, the act of holding serves as an evocative lens where abstract interrogations of the physical and cultural experiences of womanhood are observed. The artists interrogate the role of women as builders, archivists, preservers. The subjects of these works are depicted in a multitude of roles, from carriers of human cultural traditions to vital supports for the natural world. These interrogations of gender and womanhood are as mystical as they are corporeal. Meditative abstract works by artists such as Jackie Saccoccio, Theresa Daddezio, and Maria Stabio will be included in the exhibition alongside figurative works by Judy Chicago, Lorraine O'Grady, and Emma Amos, each of whom express their understanding of gender through an embodied physicality of subject. Twenty-two artists will be included in the group exhibition.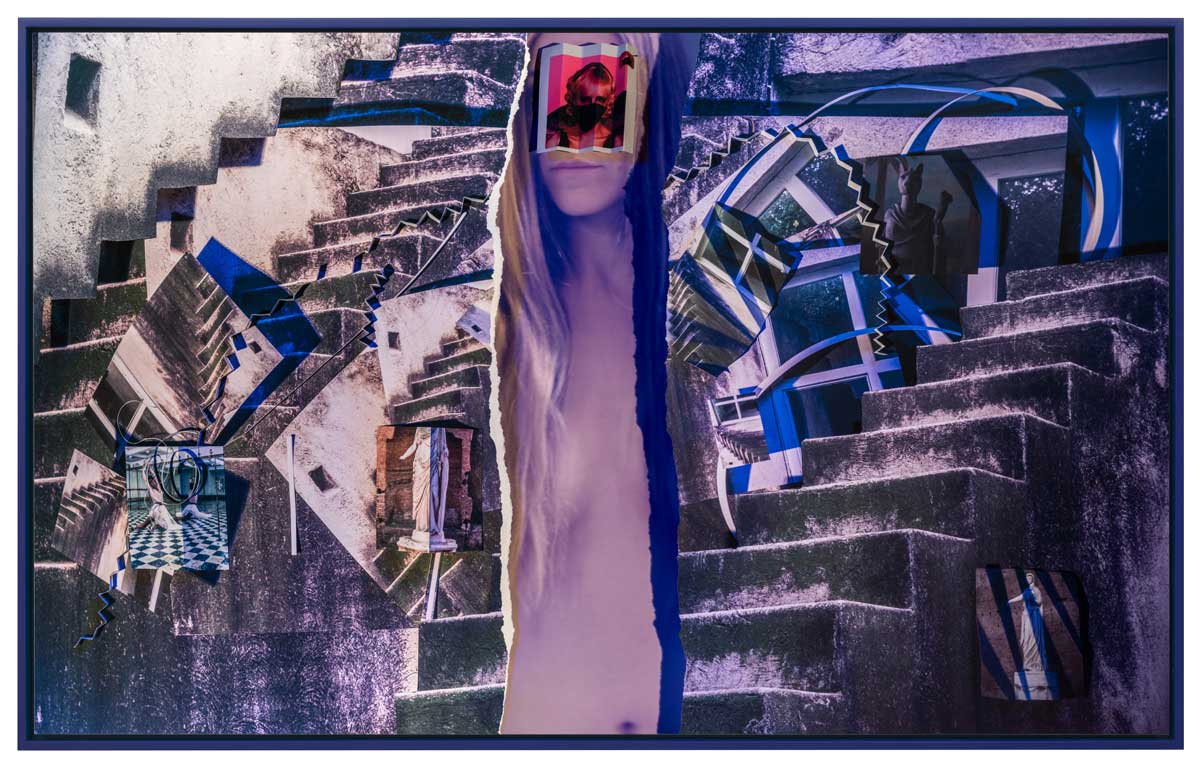 Gaze Interrupted
, Group Exhibition
CULT Bureau, Oakland, CA
September 17, 2022 - November 19, 2022
Fall of Two Bodies
, 2022
Archival Pigment Print
26" x 22"
Edition of 5 + 2AP
Works from the series
The Wind Is No House
and
Darklight
Nafas, Group Exhibition
The Invisible Dog Art Center, Brooklyn, NY
September 10, 2022 -
October 15, 2022
Birth of the World
, 2009
Digital Chromogenic Print
24" x 30"
Edition of 5 + 2 AP
From the series
As A Real House
Relentless Melt, Group Exhibition
Launch F18, New York, NY

March 5 – 26, 2022

Certain Obscure Things, 2018
Dye-Sublimation Print on Aluminum
22 1/2 x 15 in (57.1 x 38.1 cm)
Edition of 3

From the series "Rose with Nails for Petals"


---

Aneta Bartos, Sasha Phyars-Burgess, Barbara Ess, Tommy Kha, Yamamoto Masao, Armando Nin, Sarah Palmer, Ben Renert, Frankie Rice, Hannah La Follette Ryan, Gus Van Sant , Akilah Townsend and John Waters